Microbiome Analysis
AI-driven next-generation biotechnology solutions to gut scores in control to reach healthier state.
Gut Scores
Microbiome Diversity
Microbiome Age
Disease Tendencies
Probiotic Microorganisms
Bowel Activity
Autoimmunity Index
Sleep Quality
Harm From Artificial Sweeteners
Harm From Antibiotics
Protein Metabolism
Carbohydrate Metabolism
Fat Metabolism
Body Mass Index
Food Scores
Personalized Prebiotics

ENBIOSIS' advanced algorithms have generated many recipes for the various clusters formed in our data biobank.
4 main clusters and 3 syndrome-specific clusters (IBS, chronic constipation, and obesity) created based on the data obtained from the end users and clinical studies*.
According to the bacterial distribution of these clusters, we have prepared supplementary food recipes using the most optimal ingredients.
By analyzing a person's microbiome, we determine which of these clusters he belongs to and give the most appropriate supplement.
Probiotic Suggestion Engine

ENBIOSIS personalized probiotics is the service providing the right probiotics combination as daily dietary supplements, mailed to the users.
In order to build a recommendation engine, we have analyzed
most of the commercially available probiotic supplements on market.
Genome sequencing and DNA analysis of each supplement was conducted, and the functional properties of each one was revealed at genetic level. AI-based algorithms analyzes an individual's microbiome genes at metagenomics level and determine which probiotics will result in the optimal outcome.
The infrastructure for mail-in testing service will be deployed for the product as a service.
We will create personalized probiotic cocktails using the strains we have isolated and strains commercially available in the market.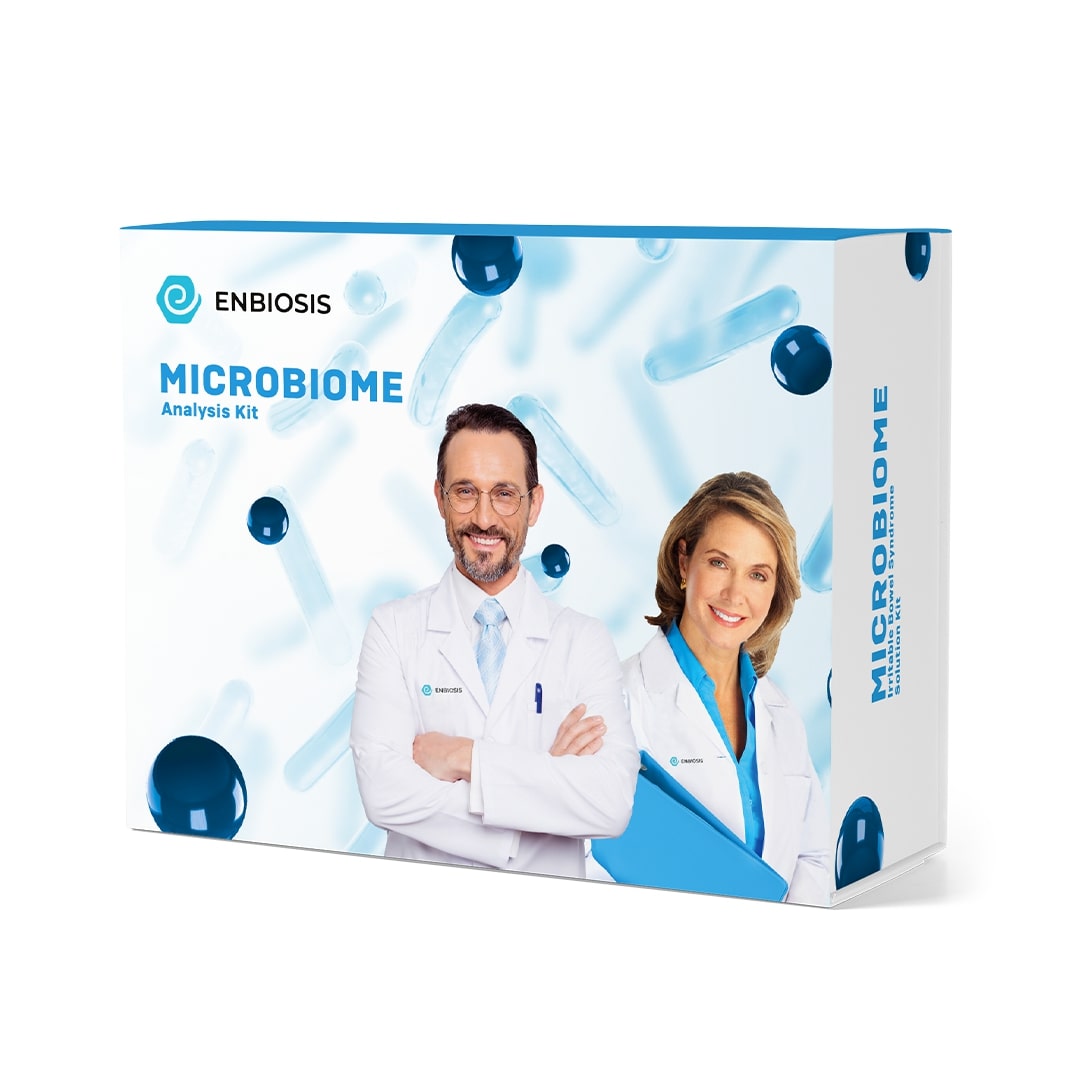 1
The ENBIOSIS Analysis Kit is delivered to your home. You will obtain your sample easily and send us the kit free of charge.

2
DNA analysis is performed on the bacteria in the sample, and this data is imported into the advanced ENBIOSIS software.


3
The advanced ENBIOSIS artificial intelligence algorithm computes the nutrient scores that will ensure perfect balance.
4
Based on these results, we provide you with information about personalized prebiotic-probiotic supplements that are best for you.