4000+ Patients Have Solved Their Gut Health Problems with
Enbiosis' AI-Powered Microbiome Analysis & Personalized Diet Plan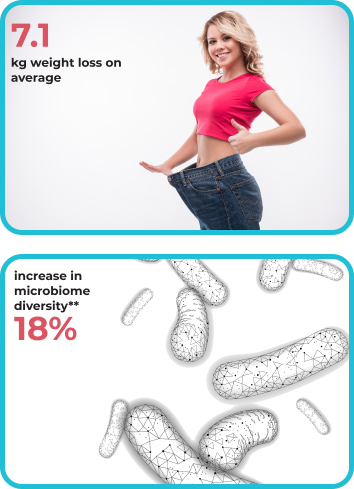 * For individuals with IBS or intestinal disorders in ROC AUC measurement
** Based on Shannon Diversity metrics
Enbiosis is now officially the first clinically proven
AI-based solution for gut health
*Impact Factor: 11.7
*H-index: 82
*Impact Factor: 5.1
*H-index: 75

Gut Microbiome-Driven Personalized Diet Plan
We developed an AI algorithm that holistically evaluates the relationship between trillions of gut bacteria and general health parameters to create an optimal, personalized diet strategy that transforms each individual's microbiome profile to a healthier state.
How it works?
Awards
Explore your microbiome, dominate your health, manage your diet.
Check out our health guide to get to know your microbiome better with ENBIOSIS.
Health guide