BACTERIA MEET ARTIFICIAL INTELLIGENCE
Your gut is a unique and more complex world than you might think! We analyze the DNA of your gut bacteria to explore this world and unfold the complexity with our AI algrotihms.
Slide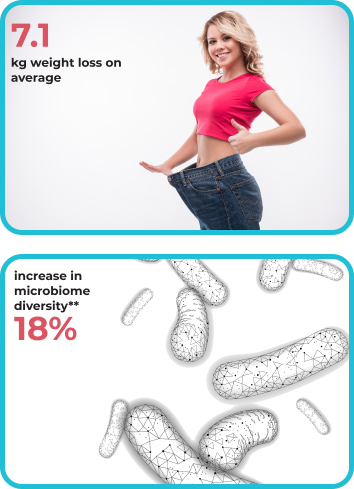 * For individuals with IBS or intestinal disorders in ROC AUC measurement
** Based on Shannon Diversity metrics
Enbiosis is now officially the first clinically proven
AI-based solution for gut health
*Impact Factor: 11.7
*H-index: 82
*Impact Factor: 5.1
*H-index: 75

ENBIOSIS DIET MODEL
Analyzing even the most complex relationships in the gut bacterial ecosystem on a personal scale, we create gut microbiome tailored diet models. We are modulating the gut with our AI-assisted comprehensive and clinically proven diet models
How it works?
Awards
Explore your microbiome, dominate your health, manage your diet.
Check out our health guide to get to know your microbiome better with ENBIOSIS.
Health guide