AI-Based Microbiome Analysis to unfold your gut and redesign it with nutrition plans, prebiotics & probiotics specific to you!
BECOME A PARTNER
BACTERIA MEET ARTIFICIAL INTELLIGENCE
With the artificial intelligence algorithm analyzing the DNA of the bacteria in your bowels, ENBIOSIS brings the future of health to you today.
We use the power of Artificial Intelligence
for microbiome health
Problem
Microbiome imbalance is one of the leading causes of many diseases such as obesity, digestive problems, diabetes, cardiovascular disorders, depression etc. In most cases, conventional medical treatments are insufficient to provide a solution.
Solution
Our artificial intelligence-powered technologies analyze the human gut microbiome in order to provide personalized health solutions and identify biomarkers for microbiome-based diagnostic and therapeutic products.
Microbiome Biomarkers Are Used For
Microbiome Analysis
AI-driven next-generation biotechnology solutions to gut scores in control to reach healthier state.
Personalized Prebiotics

ENBIOSIS' advanced algorithms have generated many recipes for the various clusters formed in our data biobank.
Probiotic Suggestion Engine

ENBIOSIS personalized probiotics is the service providing the right probiotics combination as daily dietary supplements, mailed to the users.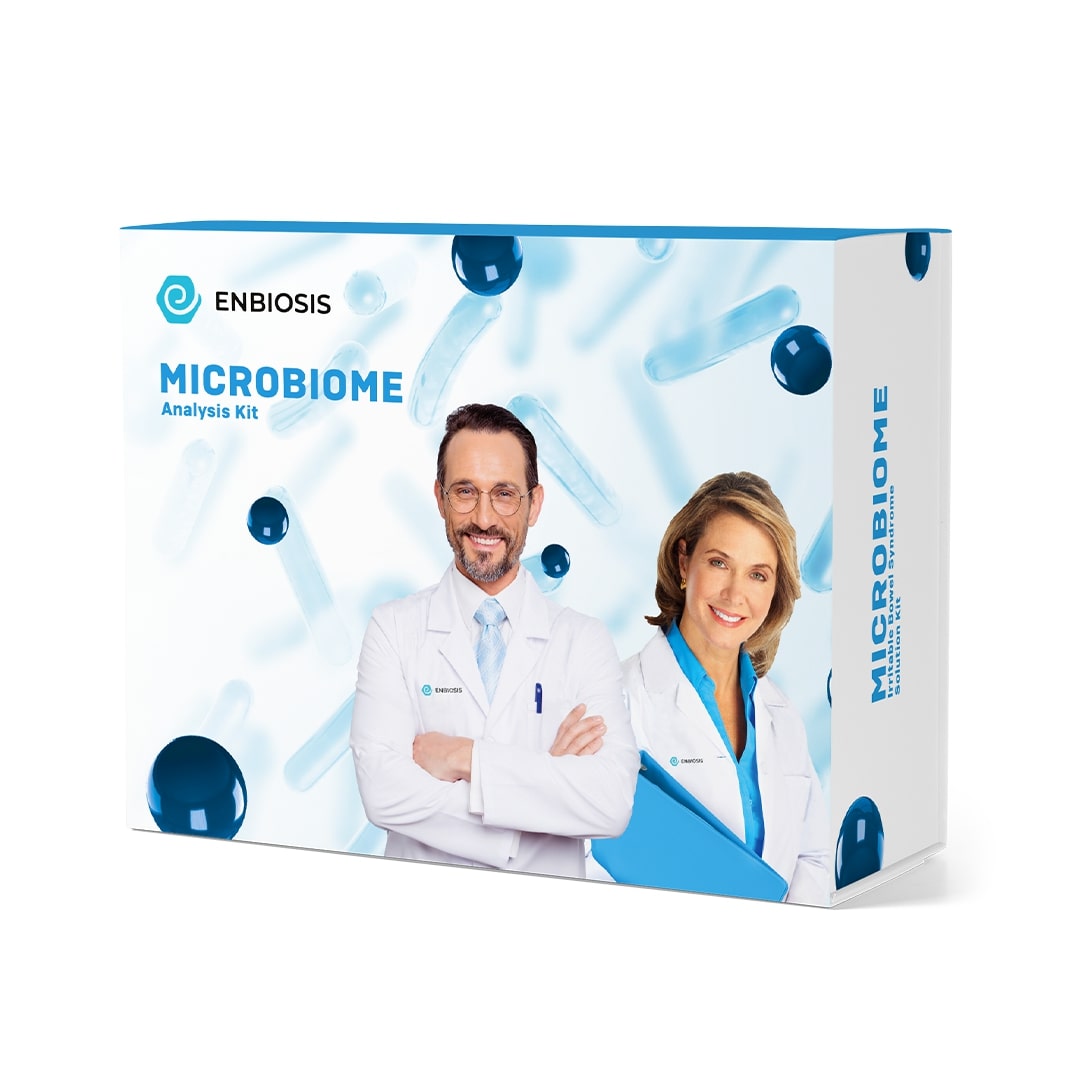 1
The ENBIOSIS Analysis Kit is delivered to your home. You will obtain your sample easily and send us the kit free of charge.

2
DNA analysis is performed on the bacteria in the sample, and this data is imported into the advanced ENBIOSIS software.


3
The advanced ENBIOSIS artificial intelligence algorithm computes the nutrient scores that will ensure perfect balance.
4
Based on these results, we provide you with information about personalized prebiotic-probiotic supplements that are best for you.